Door Decor Kit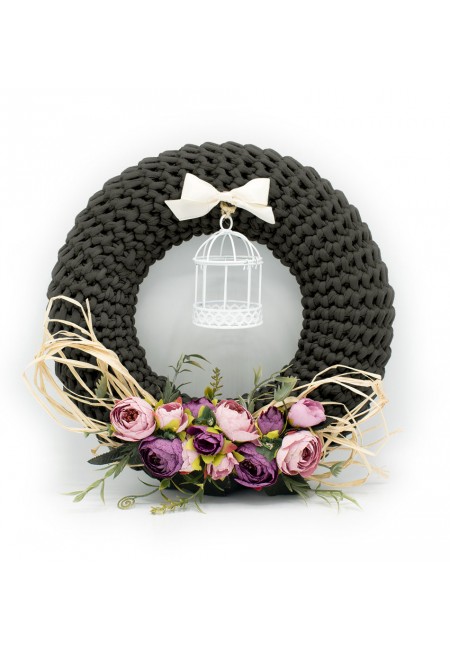 DIY Crochet/Knit Kit - Door Ornament with T-Shirt Yarn
We've put together this kit to make it easier for you to knit or crochet a door ornament. You can make a creative door ornament on a very easy way with the crochet pattern in it.
* 1 bobbin choosen color Spagetti T-Shirt Yarn
* Tunisian Crochet Hook (Nr 10)
* Plastic Hole
* for decorate: Artificial Flower, Metal Cage, Raffia String, Grogren Rope
* Wool Needle
* Pattern
Important:
The flowers will be sent to you by chosen any color that is harmonious with the color of the bobbin you have selected.
Penye İplikten Kapı Süsü Kiti
İçerik:
1 adet Spagetti Yarn Penye İplik
10 Numara Tunus Tığ
Plastik Halka
Süsleme için: Yapay Çiçek / Metal Kafes / Rafya İplik / Grogren Kurdele
Yün İğnesi
Örgü Kılavuzu
Spagetti Yarn ailesi olarak kapı süsü yapımını sizler için daha kolay bir hale getirmek adına bu seti oluşturduk. İçerisinde bulunan çizimli örgü kılavuzu sayesinde sizde kullanışlı pratik bir kapı süsü örebilirsiniz. Kapı süsü için gerekli olan tüm malzemeleri bu set de bulabilirsiniz.
Önemli Not:
Çiçek süslemesi görselden bağımsız olarak almış olduğunuz bobin rengine uyumlu herhangi bir renkten seçilerek gönderilecektir.
Door Decor Kit