Giraffe Toy Basket Kit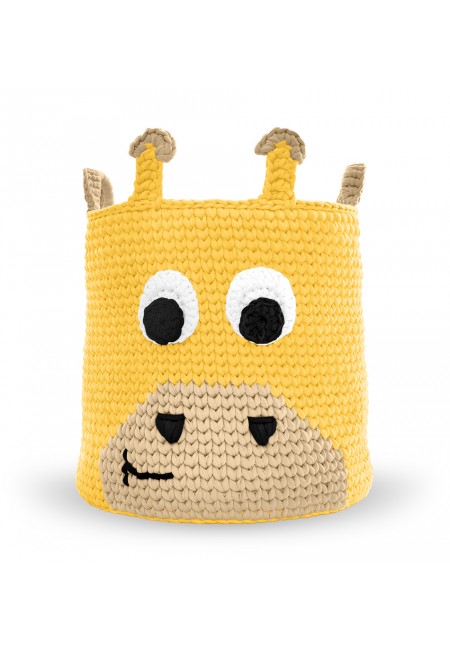 DIY Crochet/Knit Kit - Giraffe Toy Basket with T-Shirt Yarn
We've put together this kit to make it easier for you to knit or crochet a giraffe toy basket. You can make a creative toy basket on a very easy way with the crochet pattern in it.
This kit box contains:
3 chosen Spagetti T-Shirt Yarn
1 chosen Spagetti Medium Bobbin T-Shirt Yarn
16 m White Spagetti Ribbon Yarn
12 m Black Spagetti Ribbon Yarn
1 plastic crochet hook 9 mm
1 wool needle
Pattern
Spagetti Yarn Penye iplikten zürafa oyuncak sepeti kiti
3 adet tercih edilen renkte Spagetti Yarn Penye İp
1 adet tercih edilen renkte Spagetti Yarn Orta Boy Penye İp
16 metre Beyaz Ribbon İp
12 metre Siyah Ribbon İp
9 Numara Plastik Tığ
1 adet Yün İğnesi
Kılavuz
Spagetti Yarn ailesi olarak zürafa oyuncak sepeti yapımını sizler için daha kolay bir hale getirmek adına bu seti oluşturduk. İçerisinde bulunan çizimli örgü kılavuzu sayesinde sizde kullanışlı pratik bir oyuncak sepeti örebilirsiniz. Zürafa oyuncak sepeti için gerekli olan tüm malzemeleri bu set de bulabilirsiniz.
Giraffe Toy Basket Kit