Melange Pink T-SHIRT YARN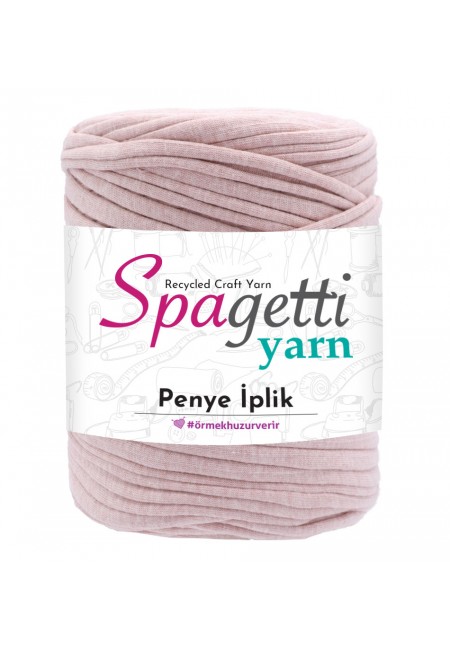 Spagetti yarn is a hobby material which is recycled from textile industry. You can create with Spagetti yarns a lot of amazing things like home accessories and fashion garments. Each bobin of Spagetti yarn has a weight of appro 700-1000 gr. and a lenght of 130 m. The lenght and the weight can very according to the content of a material. For best results we reccomend to use a crochet hook and knitting needle 8-12 mm.
NOTICE!
Because the Spagetti yarn is made from recycled textile, the colors change constantly. Therefore we recommend you to order your favorite color as soon as possible, later you will not find the same color. The Picture of a color can change because of shades of lights.
Melange Pink T-SHIRT YARN